A good Tarot card advisor will guide you throughout the session and help you with your problem. But the thing with anybody helping us is that we need to ask them for it. In today's world, that's only how we get help.
I believe that asking the right questions is the greater part of dealing with any problem. For example, if you want a job to be done, you cannot ask a person when it will be done.
This is very similar to how tarot card reading works. We share our specific problems in open-ended questions so that the tarot readers can better understand us and have the space to solve our problems.
Tarot card readers love it when we bring our best game to them. But first, you must know what to ask, how to ask, and, more especially, whom to ask.
Tarot Card Reader or going on a Self Exploration?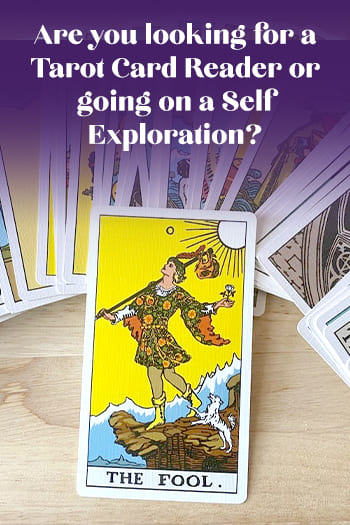 Unlike many assume, tarot card reading is not a mechanical process. The cards do not have a literal fixed meaning. For example, the sun card doesn't only radiate positivity and the death card doesn't mean death.
The cards are only tools that a tarot reader uses to better look into our future. You cannot and should not take the cards literally. But if you think you have psychic abilities and you have tapped into them.
Then draw the cards and do a reading yourself. But remember that learning the tarot card reading process isn't that hard and anyone with a will to learn can surely succeed.
All you need is a better connection with your spirituality and your own tarot cards. But if you are looking for a professional and don't know what to ask, these few tips will help you a long way.
Always keep your questions focused on the problem and ask broad questions. Time-bound questions do you no benefit as these questions will only put the tarot advisors in a spot.
Such questions more often bring disappointment than answers. If you were to ask the same question to two tarot readers, then the answer would be different both times.
Even professional tarot readers do differ in their answers. This is because no two tarot spreads are the same or hold the same meaning twice.
The Questions you should be asking your tarot card reader are also dependent on your problems. Let's take a closer look at what questions can be asked in what situation.
Questions to ask Tarot Reader about Career
Start with basic questions like what you can do about a situation. As you get better insight, dive into the problem. This way, you enclose the problem, have a better understanding and have the answers.
You can ask the same question over and over again until you have clarity on the matter. The best tarot readers appreciate curiosity and love to explain the same thing until we are satisfied.
Start with these questions for a fruitful tarot reading session:
What can I do to get that Promotion?
How can I impress other people with my work?
What is the biggest obstacle to my growth?
Is there something that I'm doing wrong with my career?
What does the future hold for me?
How can I improve my current career?
Is this the right time to change fields?
Should I be looking into learning new skills for my current job?
Does my current career have more money in the future?
Is the career path that I'm currently following right for me?
Find a Career Guiding Psychic On Keen Today
Questions to ask Tarot Reader about Love Life
Love life is a pretty important part of life that often people don't pay enough attention to. It is only once that it is too late that you realize the value of a person.
These readings can help you attain a better relationship with your partner. But again, the question arises of how you should proceed with the question to point in the right direction for help.
I also suggest not using the names of your partner to preserve their privacy and to avoid any conflict of interest. This is a rule that I always follow whenever I'm getting tarot readings.
Ask the tarot cards these questions for a clear answer:
Am I on the right path to finding true love?
What can I do to be a better friend to my partner?
Is my current partner my soulmate?
How can I find my soulmate?
What steps can I take to make this a happy relationship?
Is my best friend my potential partner?
What the future holds for my relationship?
How can I be more into my relationship?
Is my partner seeing other people?
How can I make this a better living environment for my relationship?
Ask your love tarot questions to an Expert on Keen Psychics today.
Questions to ask Tarot Reader about your Spirituality
I believe spiritual well-being is as important as mental and psychical well-being. Unlike our physical growth that stops at a certain age, our spiritual growth continues throughout our life.
If you ever discover a tarot reader that connects with you on a spiritual level and with whom you can grow, save them. You have discovered a gem, and they are very precious.
Tarot cards and tarot reading can prove very efficient when it comes to spirituality. They can be a guide in themselves and if you can understand the cards' meanings, then you have in fact, become a gem yourself.
But until you can find the answers yourself, you need someone to give the answers to you. Tarot questions are very strong words, ask them the right way, and you shall have it all.
These Tarot cards questions will give you a great start for your journey:
What do the tarot cards suggest for my spiritual growth?
How can I be on the path of self-improvement?
What steps can I take to gain clarity on my current path?
How can I connect better with my soul?
What can I do to improve my own life?
How do I free my soul from mortal attachments?
Can I use my intuition to be my guide?
How do I focus on my soul?
Is there something I can do to stop my past from affecting me?
What can I do to focus on self-healing?
Ask a Spiritual guide Tarot Card questions on Keen today.
Questions to ask Tarot Reader about your Family
Everything that we do in our life is for our families. In the end, we want a happy and satisfied family. But if you are doing everything in your power and yet failing to connect better with your family.
Tarot Readings have the answer to this problem too. You can start with basic tarot questions and not reveal the family member at all. Rather than focusing the question on the other person, focus it on yourself.
The tarot reading is more beneficial if you look for answers that are more dependent on your action rather than someone else's. Your own will to bring a change is more ideal than someone else changing for you.
Ask these tarot questions for a better understanding with a person:
How do I improve my relationship with my X (family member)?
What can I do for my family to better understand me?
How do I connect more with my family?
Is there something that I can do to ease the life of my family?
What are the changes in my family in the near future?
Is there any negative energy surrounding my family?
How do I stop this member to stop procrastinating?
Should I involve this member in my business?
Can I extend the business to my family?
Will someone in my family betray me?
Questions to ask Tarot Reader about Money
What many people do not realize is that many major arcana tarot cards represent money. A tarot reading can tell you of any good fortune that is going to come your way. You can even ask your tarot cards about it.
The cards like Emperor, Kings and Pentacles suit all are but different interpretations of good luck with financial matters. They have the same meaning even when you are reading tarot cards.
So the problem again arises about how to frame your tarot questions. You can never go wrong when asking more about how and what rather than when. Even when reading your own cards.
Follow these tarot card questions for more insightful answers:
What do the tarot cards suggest for my finances?
Is this the right time to make a big investment?
Should I be skeptical of my business partner?
How can I ensure good fortune?
What can I better about myself to attract more money?
How do I add positive energy to money?
Ask the tarot about money in your career path
Ask all your Money related tarot questions to experts on Keen today
How to go about tarot reading and the various tarot deck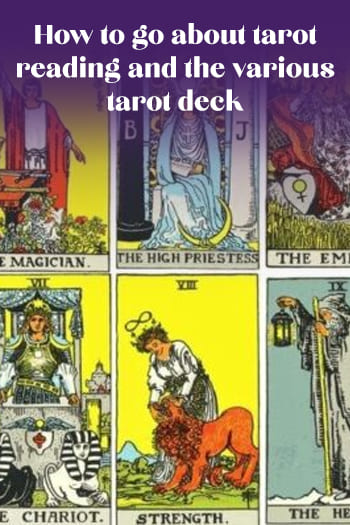 Tarot reading is more of asking than telling you. The ultimate goal of tarot reading is to ask open-ended questions and have an answer that prompts more details on the issue.
Always keep your tarot card questions focused on problems to ensure a happy reading. In fact, this ultimate list of tarot questions will help you to read tarot cards, even yourself.
The Various Tarot decks that you can use for an issue are:
Questions or no questions, the right way to go through with tarot reading is also with the right deck. There are various tarot decks that people use. Some of them are:
Three Card Spread
This is the simplest of all decks; you can never go wrong with this one. Just ask three questions and then draw three cards. Most people prefer to go with the Past, Present, and Future concepts.
Seven Card Spread
This spread is often used to solve career-related problems. You can do it with your own tarot cards and get readings that accurately depict your life problems. This can also give you an answer pertaining to your past.
5 Best Tarot Readers On Keen:
Even though Keen is loaded with accurate psychics that have answers to all your tarot questions, there are still some better than the other. This is not what many people will tell you. But I have sorted the choicest picks for you.
Just remember that the key to a good tarot reading is also good communication, along with good tarot questions. Never hesitate to ask for more information if you have any doubts. Seek for these Psychics:
Tarot With Jane

She has been associated with Keen since 2006 and is no doubt one of the best Tarot card readers on Keen. With 67000+ reading and 17k+ reviews and yet the rating being 4.9, she has asserted her dominance in the field.
Her specialties are:
Breakups/Divorce
Destiny/Life Path
Love/Relationships
Career/Work
Money/Prosperity
Find her on Keen and ask your Tarot Questions today.
Dr. Lisa Powerful Insights

With over a decade of experience on Keen and three decades as a practitioner behind her, she is without any doubt a great tarot advisor. She has also completed almost 60k+ readings while maintaining a 4.9+ rating.
Her specialties are:
Love/Relationships
Breakups/Divorce
Commitment-phobia
Destiny/Life Path
Infidelity
Find Dr. Lisa Powerful Insights on Keen and get a Tarot reading today
Ocean Mystic 12

A consistent performer that has delivered over 48k+ readings with a rating of 4.9+ stars. He will answer any tarot card questions that you might have swiftly and with compassion.
His Specialities are:
Money/Prosperity
Women's Issues
Career/Work
Family/Friends
Love/Relationships
Ask Ocean Mystic 12 all your Tarot Questions today.
Crystal Angel Mia

Who better to rust than someone who has a 100 percent rating even after 2 decades of service. I recommend her for her compassionate and caring nature that deals with all real-life problems as if they were her own.
Her specialties are:
Infidelity
Money/Prosperity
Breakups/Divorce
Family/Friends
Love/Relationships
Find Crystal Angel Mia Keen and ask tarot cards what they hold for you.
Readings by Ruth

Another great pick to ask tarot cards questions is Reading by Ruth. 4.9+ stars with 25k+ reading give trustworthy vibes. You can also go through the reviews for more information on her.
Her specialties are:
Money/Prosperity
Career/Work
Spirit Guides
Breakups/Divorce
Love/Relationships
Get a reading from Reading By Ruth on Keen Now.
Final Word of Advice:
Tarot cards are a very powerful tool, but without expert advice, they are nothing more than a child's toy. You, too, can read tarot cards. Just use your free will and put your mind to it.
Once you start understanding the words and what they mean, and you can decipher their message. Then you can evolve as a spiritual being and even share your gift with others.
FAQs
Q: Questions to ask the tarot about yourself
A: You can ask about everything that is going in your life. Any problems that you might be facing can be resolved with the tarot's help. You can ask about your spiritual well-being, money issues, and even mental being.

A good advisor can help you with all your problems. No matter what might be causing you issues or be worrying you. I have listed some of the best tarot advisors to help you with your questions. Check them above.
Q: What to ask tarot deck?
A: A tarot deck can be the answer to your career life and other crisis. Everything that bothers you can be asked and sorted with a tarot deck. All you need is the correct question.

Refer to this blog to know which questions to ask for specific problems. I have covered everything that you can possibly think of in the list of questions that I have prepared.